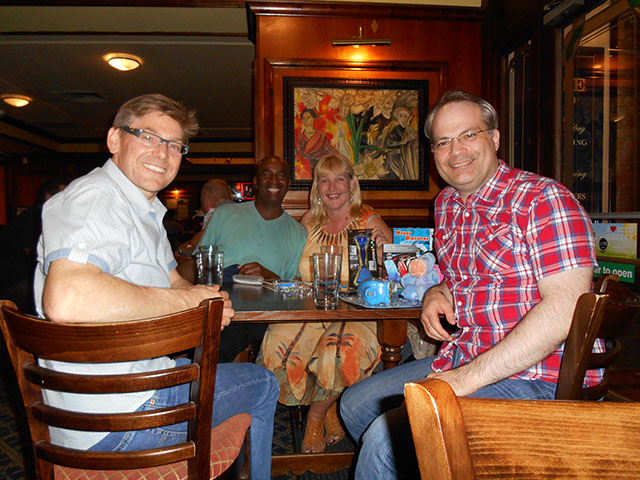 Celebrations begin the Friday before at The Hope Tap for a beer or two with Clayton, Frances and Paul. The cards and gifts begin to mount up, but are temporarily put to one side for a catch-up over a rather satisfying mixed grill. Giggles ensue with the opening of gifts which include, in size and consequently opening order, a bath starfish from Alton Towers, a mini Thomas & Friends toy, 2 fingerboards (mini skateboards), a PDA drawing toy, a 2in1 dusting brush, a pirate ship water toy and a soft Eeyore (Winnie the Pooh) plush toy.
The following morning I realise that I've mysteriously misplaced my voice somewhere in the Purple Turtle late the night, or early morning, before.
After an unusually productive Sunday, I receive an unexpected phone call from Bobet waiting at the station. As we walk through the town we decide on an Italian dinner and head for Carluccio's in Forbury Square. With advice from our Portuguese waiter we order a bottle of white wine, Prosciutto followed by Tortellini All'Emiliana. After dinner calls for coffee and the surprise production of a small raspberry & almond tart complete with candle for gift giving of a hat, wallet and miniature red wine.