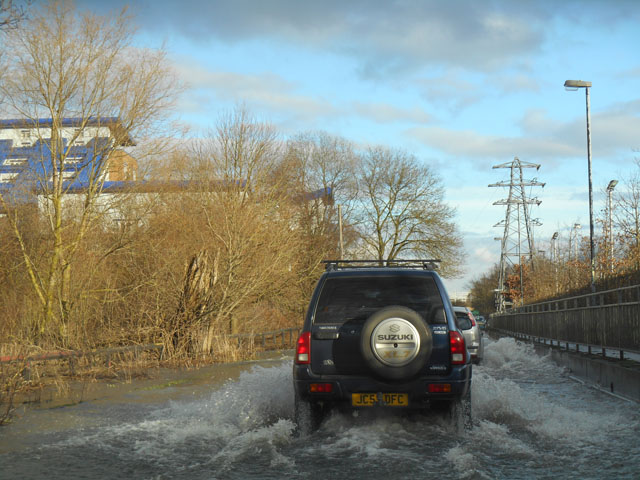 Following news reports and severe flood warnings issued by the Environment Agency to an already swollen river Thames, I take a trip to Tesco and the nearby river for a photo opportunity.
A drive past King's Meadow finds most of it under water, including the children's play area and nearby football pitches. Continuing down Napier Road I come to a traffic control system in place to manage access through a severely submerged section of the road, fortunately no water enters my already sodden car.
After parking, I walk to the river and discover the Thames Path completely under water with entrance points flooded, including the approach to the nearby foot bridge over the River Kennet.