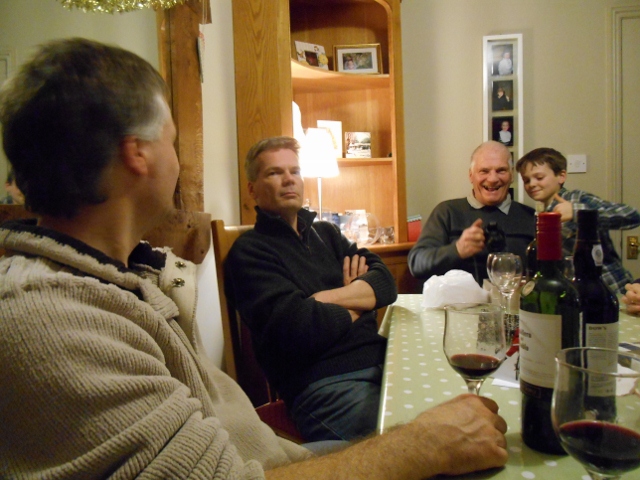 Celebrations begin the week before catching up with friends in Reading. Monday I meet Paul at The Hope Tap for drinks, roast dinner and Christmas pudding. On Wednesday I meet Geoff and Hamish for drinks, Christmas pie with vegetables followed by bread and butter pudding at Sweeney & Todd's pie shop.
I take an uneventful drive to Dorset on Sunday morning, going directly to Guy & Dawn's, where I'm greeted with red wine which continues to flow throughout the day, for our main family celebration of the season. Lunch is a roast turkey followed by Christmas pudding. Gift giving comences with Lee, Debs and the kids before they have to head home.
Christmas day sees us at Guy & Dawn's for another roast lunch, with the addition of Dawn's family from Rugby, followed by an exchange of gifts. In the evening we have a cold buffet style dinner at Dani & James', with a final seasonal exchanging of gifts.
New years eve is spent at Guy & Dawn's with a glass of red wine. The first day of the new year we're invited back to Dani & James' for a glass of Cava and a buffet style dinner.