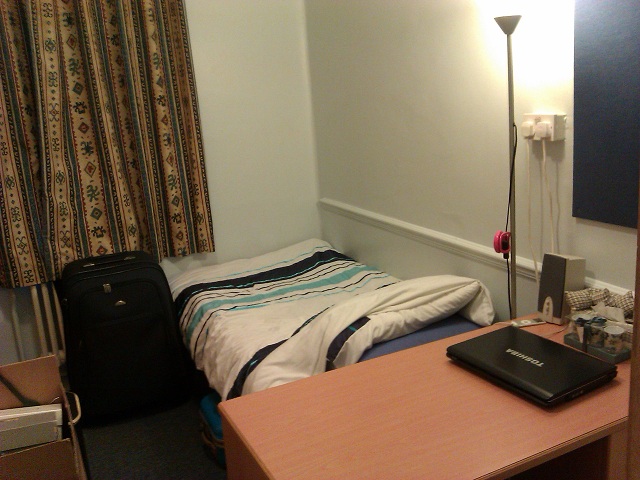 Following an unexpected turn of events, Bobet takes the opportunity to move from here room near Tottenham Court Road to a room just off Marylebone High Street, a 5 minute walk to her hospital where she works.
To help her during her move, I take the train to London the night before. Bobet expresses concerns over the size of her new room, so I suggest she take measurements of her furniture, bring a tape measure and I'd meet her. I take the tube to Baker Street and wait at The Metropolitan Bar, a pint (hour) later Bobet arrives and we walk to the new building and plan the room layout.
We begin the walk back to her existing building and randomly decide to take a Boris bike each, made easier with virtually nothing on the roads at that time of night.
When we arrive back at her room I realise, apart from a couple of bags, that hardly any packing had been done. As a result we work through the night packing, and are still packing when the removal men arrive at 10:00 am the next morning. In what seems like no time at all, the two men quickly remove everything from the room. As we get to the lift we realise that not everything had reached the van yet, as piles of her belongings are grouped together at staging points on route, so Bobet and I take a wellearned respite from the nights work, knowing more was to come.
Bobet goes with the removal men in their van while I wait for the rain to stop before walking to the new building. By the time I arrive the move was nearly complete, with bags on every spare surface. We then spend the rest of the day unpacking and finding new homes for her belongings, clearing space on the bed, table and most of the floor. Job done.