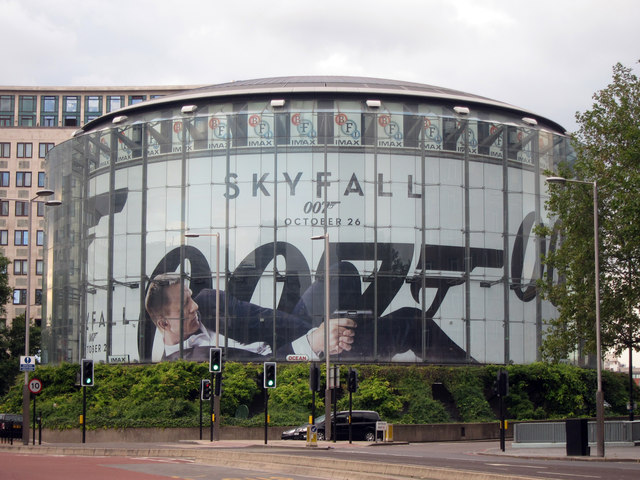 This year's release of Skyfall marks the 50th anniversary of James Bond movies, which began with Sean Connery in Dr. No (1962).
Having recently looked for a reason to visit an IMAX cinema, we decide to make the most of the new release of Skyfall. Due to Bobet's work schedule, the most convenient time is the 23:59 showing on Thursday, where we book two Premium seats in advance.
To get us in the mood during the build up to our cinema visit, we watch Daniel Craig's two previous James Bond movies Casino Royale (2006) and Quantum of Solace (2008) on DVD the nights before.
On the night, we take the Jubilee line to Waterloo followed by a short walk to the BFI (British Film Institute) London IMAX cinema. After buying a cola to share, I give in to temptation and buy a lager to drink while watching the movie - another first.
As usual, this is a great Bond movie. Without wishing to give too much away, this film continues to build on the previous Daniel Craig movies by serving to introduce the main characters, whilst acting as a retrospective of the movie franchise, including the distinctive and iconic Aston Martin DB5 which first appeared in Goldfinger (1964).