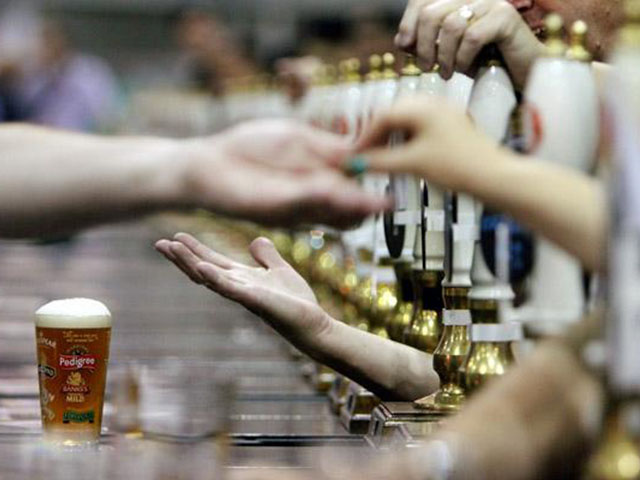 This year I arrive early at Earls Court, now that I work in the city, which meant no queue, although annoyingly I left my current CAMRA card at home.
Once inside, after collecting the evening's pint glass, it was time to try and find someone to chat to - amongst nearly 67,000 people over the 5 day event. I manage to track down my brother and his colleges, then Peter, Jo and friends. The evening goes well, catching up on all the gossip.
The beer ranged from poor (Chesil, Dorset Brewing Company) to excellent (everything at the SIBA bar), amongst over 700 real ales, ciders and foreign beers from around the world. Unfortunately we miss last orders, so it's a quick run to a local pub to round off the evening.