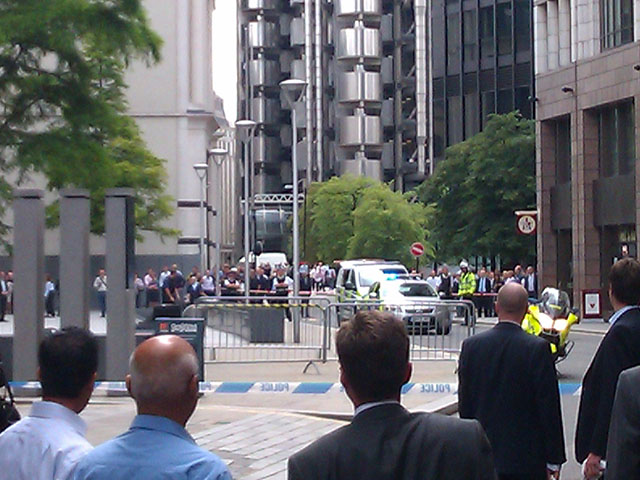 On the way to get my lunch I see a lone laptop bag with a few railings beginning to be placed around it, no more than 2 meters from me.
On the way back, I find the whole street cordoned off with police car, van and motor bikes at the scene. By now, a small crowd had begun to gather, waiting to get on with their day, watching a sniffer dog scouring the area for explosives - with one woman leaving the area being heard to say "I just wanted to see the dog".
The scene was soon given the all clear, with a sheepish man trying to reclaim his forgotten laptop.
We get fire and security alerts all the time on the tube, but because they're underground we rarely get to see anything. This time it was out in the open, on a street I use every day.