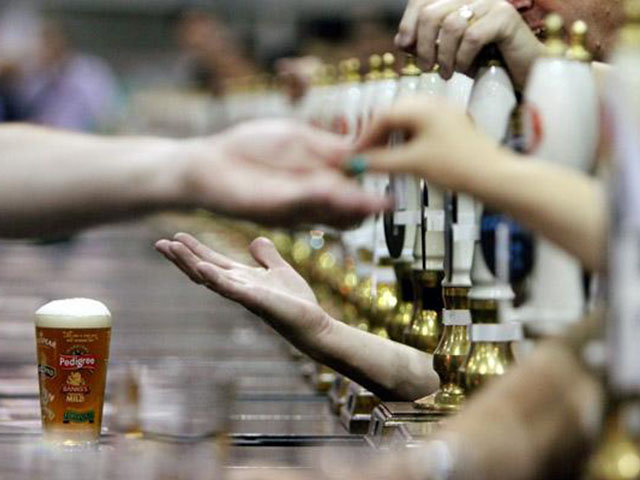 This year I arrive early at Earls Court, now that I work in the city, which meant a short queue.
Once inside, after collecting the evening's pint glass, it was time to try and find someone to chat to - amongst nearly 67,000 people over the 5 day event. After a little confusion between left and right, I manage to track down my brother. Next, after calling from only around twenty yards away, I track down some more friends.
The evening goes well, catching up on all the gossip, and not a bad pint to be found amongst over 700 real ales, ciders and foreign beers from around the world - luckily.