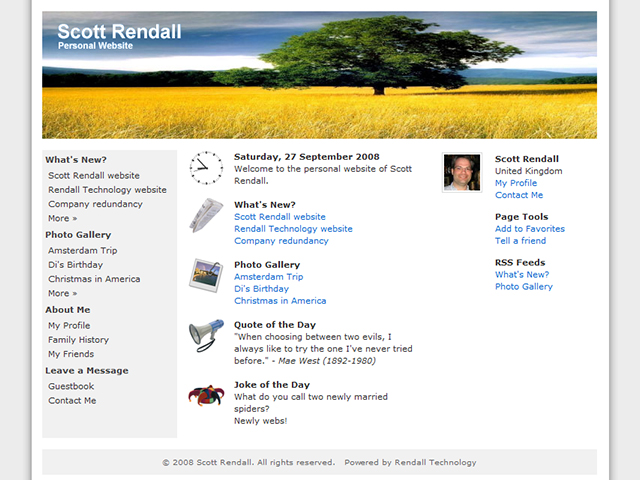 The personal website allows friends and family to keep up to date with the life of Scott Rendall. The site contains news, photo gallery, profile etc.
The new design features the familiar fixed width page centred within the screen with a drop shadow background. The proportions of the pages have been bolstered with vivid graphics and simple clear site navigation.
Functionality has been improved with a revamped news section including full news articles with photo, visitor comments, and RSS news feed. The guestbook has also been similarly revamped. The site also has custom error pages, error log and administrator notification.
Behind the scenes the site has a secure custom-built content management system. This system allows the administrator to add & edit news articles, manage user comments, edit the personal profile etc.