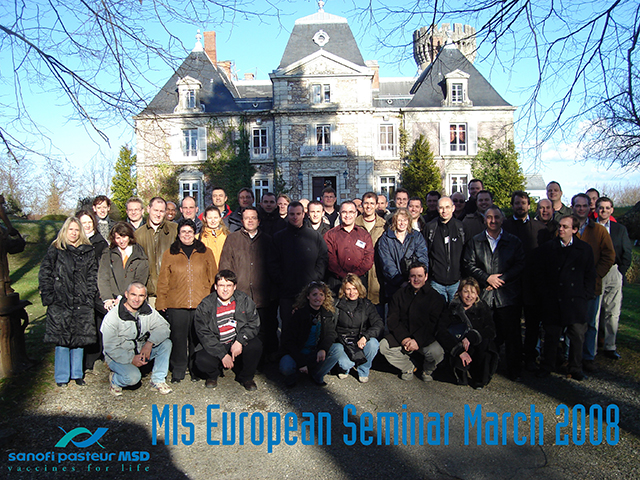 We begin with a drive from our offices in Maidenhead to Heathrow, where we catch a flight to Lyon. Once there, a taxi takes us to our hotel near the corporate head quarters. After a quick freshen-up, we go down for dinner where we meet many of our European counterparts.
The following day, we all jump on a coach and begin our trip to our mystery destination. We pull up at a château in the middle of the French countryside. On arrival, we are escorted to our rooms. The lucky ones stay in the château, with large double rooms, on-suite bathroom and further single bedroom, and library room within the corner turret.
Later, we have dinner and discover the theme for the evening is games: dominos, chess, poker, table football, and our favourite, pool. We are told to make ourselves at home including the completely open bar.
The seminar finishes the following afternoon. Our goody-bags include a bottle of red wine and commemorative corkscrew. We all pose for a group photo, before heading home the way we came.