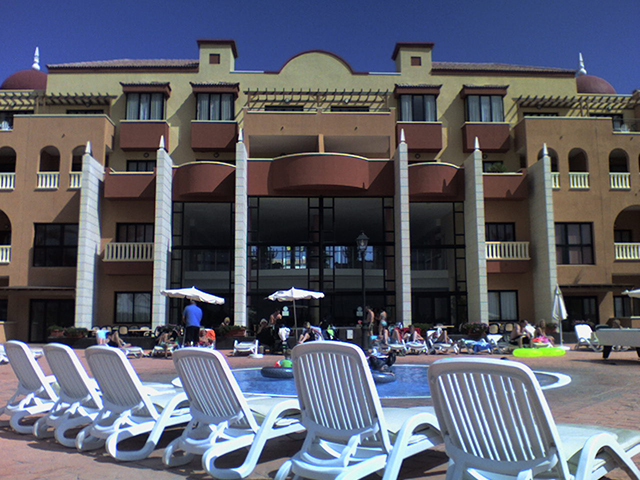 My brother and I fly from Bristol and arrive at Tenerife airport in the early hours of the morning, where after a short taxi ride, we check in to our hotel apartment in a golfing district of the island.
Once we're over our jet lag, we spend the first day walking around the local area to get our bearings, finding the local shops and restaurants - which we put strait to use for our evening meals.
The first full day we spend by the pool catching some rays with my iPod on - bliss. As the sun moves in the afternoon we retire to our balcony for a leisurely drink with our feet up. My brother then puts his book down, gets up from his chair and announces that he's bored - so much for our beach holiday. So we head for the lobby and the tourist information leaflets, the rest of the week alternating between pool time and island tours.
The first is a bus tour up Mount Teide, the island's 3,718 metre volcano - the reason for the island's black rock formations and beaches. As we go up we pass through a near tropical zone of Pine trees, before reaching the cloudless panoramic views (actual summit access is restricted).
We take an organised bus-ferry-bus tour of La Gomera, a nearby island. The tour takes in a banana plantation, and a restaurant where they demonstrate the near forgotten whistling language - used to communicate long distances between hillsides. The tour goes well until the afternoon return trip takes us up a near vertical cliff on a twisty single lane road where at times the bus has trouble negotiating the corners - I ask my brother to take a picture just to prove that we survived the experience.