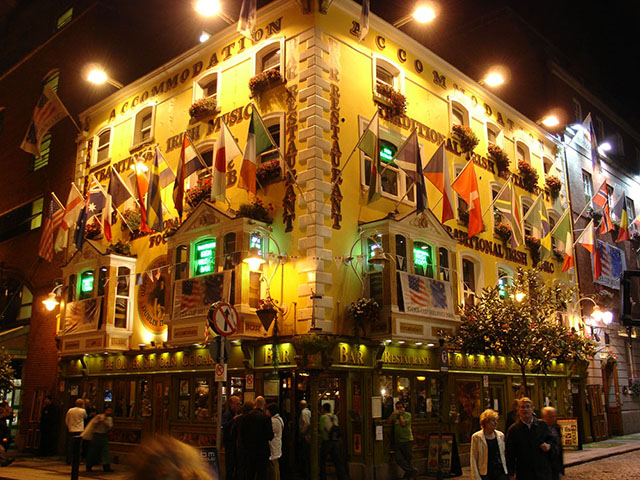 I fly to Dublin and spend the afternoon training two colleagues on how to use the content management system used for the Ireland company website.
Later, I am driven in to the city and discover I've been booked in to the 5 star Westbury Hotel on Grafton Street, the premier shopping thoroughfare, in the heart of the capital.
Following advice I get a map and find my way to the Temple Bar district. Once there, I get the lay of the land and try my first pint of Guinness in a traditional looking pub called the Palace Bar. After a couple of drinks I head for dinner at the Oliver St. John Gogarty pub, and round off the evening with a nightcap and live music at The Temple Bar pub.
The Guinness factory tour and Dublin Castle will have to wait until next time.