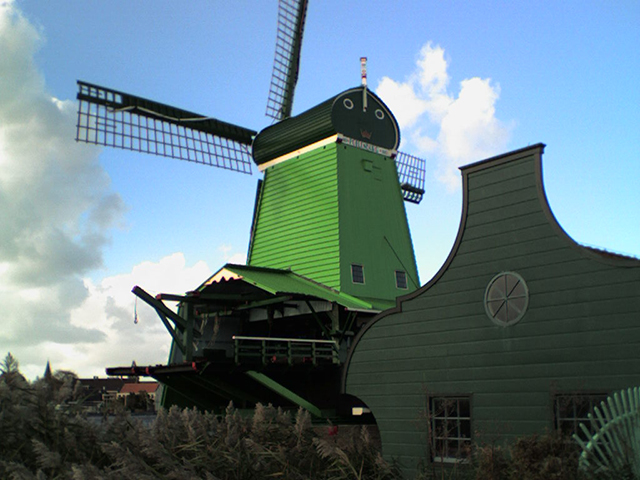 First on the list of our cultural trip is the famous Ann Frank house where the Frank family spent two years in hiding from the Germans during WWII. Next is the Van Gogh museum and the Rijksmuseum where we see many interesting and famous works of art.
Amsterdam is famous for it's canals which fill the city, so a boat cruise was always on the cards - very picturesque and relaxing. We also take a walk to Dam square where the royal palace overlooks the square and a national memorial on the far side.
We take a day trip by train to Zaanse Schans just north of Amsterdam to visit the windmills. All I can say is, thank goodness for that first hotel we came across. We were then greeted by a row of working windmills along the riverbank, including one under construction in the distance. Needless to say, it was rather windy - as could be seen by a fallen tree or two. After touring the windmills we get to taste some cheeses and meet the goats from which they came. There was also a vast selection of clogs, from a giant six foot clog to key rings.
While in Amsterdam it would be criminal not to visit a Coffee Shop - top tip, they don't really sell coffee. We also take a quick stroll through the infamous Red Light district before heading back to more familiar surroundings.
Back in the UK we take a day trip to Windsor and tour the castle. At the weekend we go to London to meet some friends and sink a drink or two. On Sunday we go to the country and meet my folks.