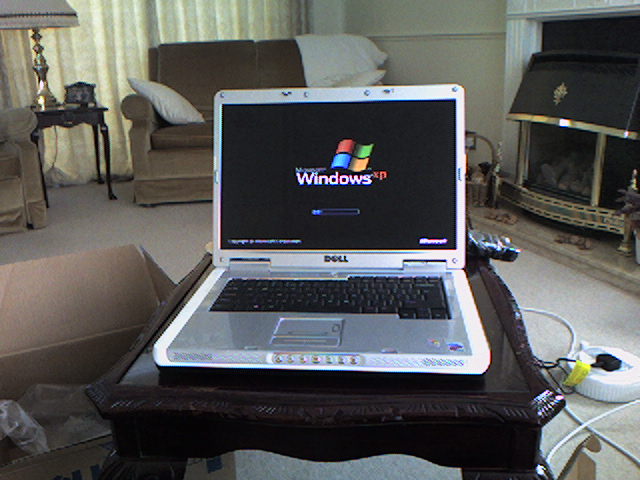 I finally take the plunge and get a new laptop to enable me to be more mobile and use while in Chicago.
The new laptop is a Dell Inspiron 6000, with a 15.4" screen, running Windows XP™.
I waste no time in setting-up my new system, and transferring all my files from my old desktop computer. It's nice not being chained to the desk.