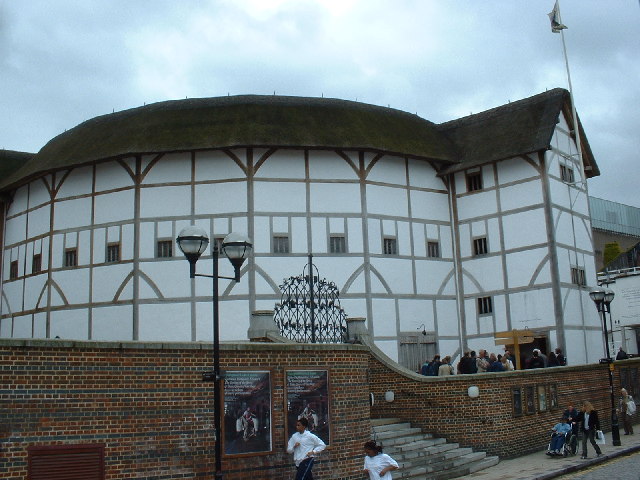 I speed up to London for the day where I met Hamish at Waterloo.
We first head East along the River Thames until we come across the Globe Theatre, sitting proudly on the river bank. A replica of the original, but not on the same location, this is the only thatched roof building in London. The rebuilding project owes a great deal to Chicago born Sam Wanamaker (father of Zoë Wanamaker) after a trip to England in search of Shakespeare's theatre.
After culture we go for more culture ...and alcohol at Vinopolis. This is a museum of wine, the origins, history and the odd taster. We were expecting great things from this, but were a little disappointed. Maybe as seasoned drinkers we already knew a lot, or just didn't ask the right questions?