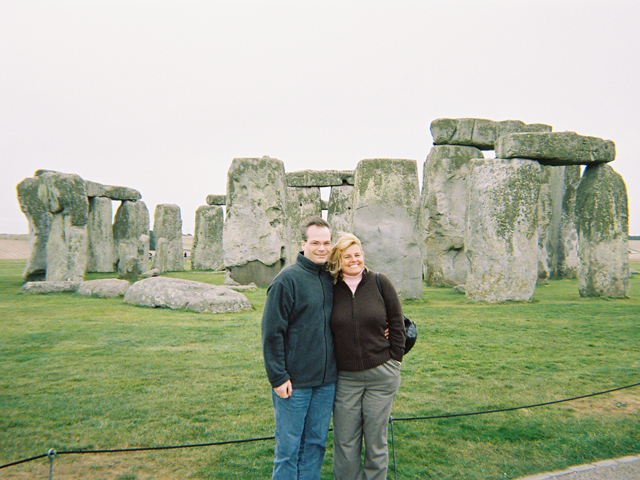 The week starts auspiciously when Carin's flight is redirected to Canada due to a medical emergency. We then get lost in North West London, trying to get to our hotel. The hotel is well located in Bayswater, and we soon make use of the local pubs.
We first meet up with Les & Sandra and tour a few pubs. The next day we make full use of the London sights, by first crawling up St Paul's Cathedral, and then taking the bus tour around the city.
The following day we pay a visit to the Wimbledon Lawn Tennis Club where we get to see Centre Court. That night we stay in one of my old haunts, Richmond.
We then escape London and head to Brighton where we eat chips on the sea front and walk around the Lanes. We quickly realise that staying in Brighton is not an option (Labour Party Conference), and head towards Eastbourne - a quite little town, but we find a room overlooking the sea and an Italian restaurant virtually to ourselves.
Next on the list is Salisbury, famous for its cathedral. Nearby is Stonehenge, Silbury Hill and Avebury rings.
Then on to Bath, for.. the roman baths. Carin plucks up courage and we go for an Indian curry, which.. she likes, yahoo!
From there we decide to head to Oxford. After a drink in The Eagle And Child, a pub famous for JRR Tolkien (Lord of the Rings), we gradually realise that staying in Oxford is not going to happen (graduation day).
So, after a couple phone calls we head for Yattendon, where there's a quiet country pub with lovely rooms, nice food, and descent beer - perfect for our last night.