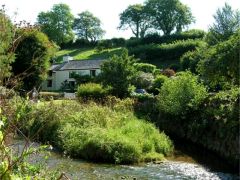 Mum & Dad, Guy & Sue and the kids, Lee & Debs and the kids, and myself head to a remote holiday cottage for some family time together.
The cottage named Penpol overlooks the river Fowey, and is located in St. Veep, Nr Lerryn, Cornwall.
Apparently, The Beatles stayed in this house during the 1970's.